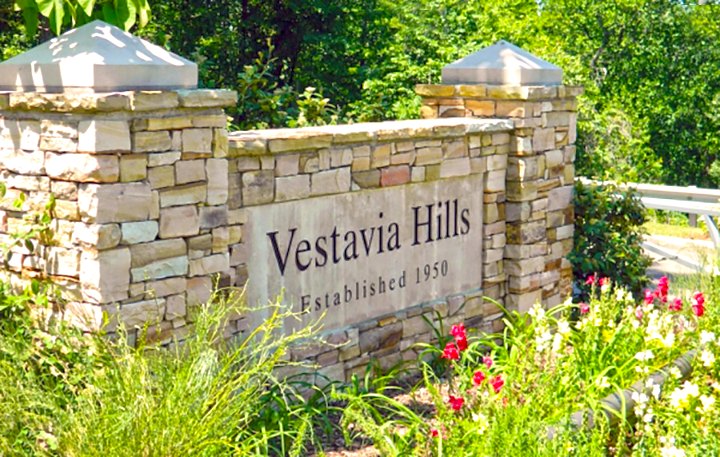 It's no secret that buying a home isn't the most straightforward process in the world. If you're totally new to purchasing real estate, you might feel a little intimidated by your expectations. There are a lot of details to sort out, but it's worth taking the time to make sure everything gets done right.  
Title Company in Vestavia, AL
Of course, you won't be able to close the deal without the assistance of professionals. Both for legal requirements and practical reasons, you'll want to have a competent team of pros backing you up when you complete your property transaction. Not least among this group of pros will be the title company, the institution that actually handles your closing. Title companies are responsible for all manner of title services, as well as closing escrows to transfer funds and ownership. They'll be responsible for the nitty gritty of your transaction, so you won't have to worry as much about the red tape. 
At Heights Title of Vestavia Hills, Alabama, we pride ourselves on the quality of our work and the professionalism of our service. We'll keep you safe and legal during your closing.
How to Choose a Title Company
As mentioned before, buying a home is rarely simple, but a quality team behind you can go a long way to simplifying it. The first step you'll need to take is finding a quality real estate agent. Because your agent has access to their contacts, this will get your foot in the door for the other parts of your team. Your realtor will likely be able to suggest a trusted title company or home inspector and, if you need one, a settlement attorney. A good quality realtor will know the local market well enough to have developed reputable contacts for these services. 
You don't have to stop with your realtor, though, feel free to ask friends and family who have recently sold or bought their property. A good recommendation from someone you trust often makes for the best lead.
Our Process At Heights Title
It's understandable not to know where all the pieces fit together in a real estate transaction. There are a lot of moving parts. We'll explain the role of title companies like Heights Title in Vestavia Hills, Alabama. Title companies do title searches, offer title insurance, and perform all the necessary services to close your transaction. 
Heights Title performs a title search by investigating the records of your prospective home's ownership. The purpose is to suss out any issues hidden in the property's history and not be disclosed by the seller. These issues might include: 
Liens 

Easements

Development Prohibitions

A disputed ownership 
These can create problems down the line for you if you assume ownership of the property. 
The title company will also order a survey if there's any ambiguity about the property's proper boundary. This isn't always necessary, but sometimes poor record keeping or even fraud can cause confusion concerning property boundaries. 
After a proper title search and possibly a survey, your title company will offer you options for your title insurance policies. These serve as safeguards for your legal and financial situation in the event the title search didn't discover an outstanding issue with your title. Title companies provide insurance to both the property buyer (the loan borrower) and their lender.
Our Promise to You
Purchasing a home will likely be the largest financial decision you make in your lifetime. Selling a home won't be far behind. Because these are such important moments for our clients, Heights Title handles every transaction with the highest service standards. Heights Title takes pride in offering industry-leading service from experienced professionals.
Title Companies and Selling Your Home
If you're preparing to sell your home in Vestavia Hills, Alabama, you can take a few steps to maximize your returns. 
Before you even list your home, consider these projects. 
First, perform a deep cleaning of your home. Organize and do some detailed work on surfaces that are often neglected. Get in the nooks and crannies. Purchasers come in with a critical eye on your home you may not have been developing. It might be worth paying for a professional service if this is an undertaking you don't necessarily have time or energy for. You're almost guaranteed to get a return on the investment if your house has a better showing for it. 
Also, arrange for any small repairs you may have been putting off. Anything to turn back the clock on the appearance of your home will make a more impressive showing. 
Once you've got a prospective buyer, you'll begin working with their chosen title company (usually). You likely won't have to cover too many expenses during this process, but be aware of the expenses that do fall on the seller.  These include: 
Property taxes

Property fees

Termite bond fees

Anything marked as "seller paid" 

HOA dues 
Always consult your agent to determine what you'll be responsible for.
How Title Companies Are Involved in Buying a Home
So, you've found your home in Vestavia Hills, Alabama. The title company will get to work on these tasks: 
Performing the title search and determining possible issues

Offering title insurance policies to relevant parties 

Initiate and complete the closing process, including closing

escrows

. 
We'll take care of the fine details so you can focus on your new home.
Title Insurance and Refinancing
Homeowners who are refinancing their homes may be curious about what they'll need to do with their title insurance. While the homebuyer's title insurance will continue to serve a refinancing, you'll need to purchase a new lender's insurance policy, as these policies only last when the loan conditions don't change. 
How Long Does the Process Take?
Expect some variation in how long the title search might take. The rule of thumb is that older houses take longer as they typically have a much longer chain of ownership than new houses. In any case, your title search should wrap up within 10-14 days, and you'll be able to proceed with closing relatively quickly (phew!)
Heights Title Reviews
Heights Title is proud of the services we provide for our clients in Vestavia Hills, Alabama. Listen to what our satisfied clients have to say: 
"Heights Title is ALWAYS part of my A-team because they have a true servant's heart and will do everything possible to avoid surprises for my clients and deliver things in an accurate and timely manner. I know my clients are in GREAT hands when I use Heights Title for title needs and Daniel Odrezin for the closing attorney. Thank you guys for being AMAZING!!!"
-Rachel Mooney
Join The Heights Title Team!

Looking for a rewarding career in the title industry? Heights Title is always searching for top talent to join our team. If you have great attention to detail and a passion for helping people we would love to hear from you! Give us a call today at 205-352-2344 or contact us online.
This material is provided as a courtesy and for educational purposes only. Please consult your title professional for specific information regarding your situation.

3138 Cahaba Heights Rd 100B
Birmingham, AL 35243