Title Company in Hoover, AL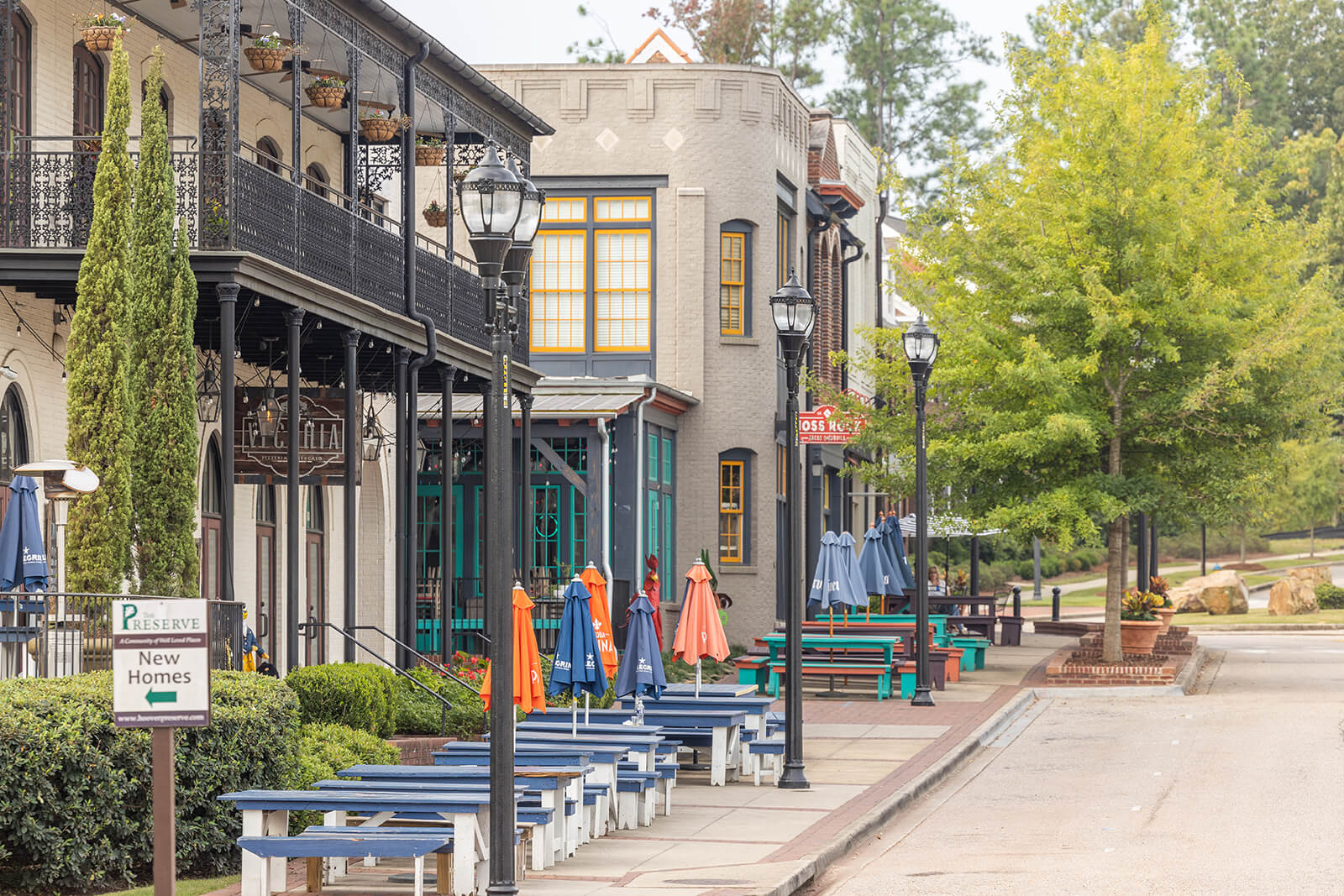 Heights Title: Your Friends Through the Closing Process
Congratulations! You've found a new house to call home. Before buying furniture or tearing down walls, you must go through the closing process to fund the loan and make the home officially yours. 
One of the biggest pieces of the process is the title search. At our title company in Hoover, AL, Heights Title, our team of professionals is dedicated to ensuring your purchase is protected and the title is secure. Whether you are buying, selling, refinancing, or even purchasing a commercial property, the team at Heights Title is here to help.
How To Choose A Title Company In Hoover, AL
While it may seem like there are a lot of steps in the home-buying process, with the right team of professionals in your corner, it doesn't have to be a dreaded event. Finding the right Realtor is the first step. Local agents will have a vast understanding of the local market and be keyed into up-and-coming properties. Real estate agents have many resources and contacts within the industry and can recommend a local title company, inspector, closing attorney, and more. You can also speak to family and friends who have recently gone through the process to get a few first-hand recommendations.
Our Process at Heights Title
It can be hard to keep track of the steps in the process of buying a home and remember who performs which job. The purpose of the title company is to perform a title search to ensure the owner is legitimate and handles the closing of escrow accounts. Title companies will also provide title insurance to the lender and borrow in the event that a dispute arises down the road. 
A title search looks at the chain of ownership of the property. During this step, the person performing the search is looking for any unpaid liens, easement issues, and any other issues that may affect your rights to ownership. 
A survey may also be required to show the legal property boundaries, but it is a good idea to have one done to ensure you are getting all of the property you are paying for. It also ensures that nobody encroaches on your property. 
Once the search is performed and the survey is finished, title insurance policies are issued to both the lender and the borrower. Title insurance differs from other types of insurance you may be familiar with in that rather than protecting you from things that may happen in the future, it protects you from things that may have happened in the past. If an issue arises with your right to ownership, title insurance covers the cost of defending your rights in court.
Our Responsibility & Promise to You
We understand that a home is often the largest purchase a person will make. At Heights Title, our team has years of experience and is committed to providing you with exceptional service. Whether you're looking to refinance, purchase a home or even invest in commercial real estate in the Hoover, AL area, the team at Heights Title is here to guide you through the process.
How Title Companies are Involved in Selling Your Home

You're looking for a new place to live and selling your Hoover, AL area home. While this task can look overwhelming from the outside in, the process can become more manageable if you follow these steps. You'll want to do things around the house like repairing any wall dings, packing up personal items, and deep cleaning that can make a huge difference on the check you receive at closing. 
When it comes to working with the title company as the seller, it's usually a little more hands-off. Usually, it's the buyer who chooses the title company, as they are the ones paying for the bulk of it. They'll also contact the title company and start the process. Once the search is complete, the buyer and their agent may contact you to discuss any findings from the search. 
As a seller, you will still pay closing costs. These fees will likely be a large sum of money and most likely be taken out of the profits from selling your home. Closing costs may include: 
Real estate fees 

Transfer of taxes 

HOA dues

Home warranty fees

Termite bond fees 

Other fees designated as "seller paid" in the contract 
Your real estate agent and the closing attorney can go over an itemized list of closing costs with you to break down exactly what is involved.
How Title Companies are Involved in Buying a Home

Congratulations! You've found a wonderful home to call yours in the Hoover, AL area. We understand it's a huge investment and you need the right members on your team to protect that investment and put your mind at ease. 
Title companies serve three main functions: 
Find and eliminate any issues that may affect your rights to ownership 

Provide insurance for the lender and borrower 

Handle closing procedures and closing escrow accounts 
To use Homeowner's insurance and automobile insurance as examples, these types of insurance protect your assets if something were to happen in the future. Title insurance is different because it protects you from things that may have happened in the past. If an unknown heir to the property turns up years down the road, title insurance will cover the cost of your defense in court to plead your rights to the property. They could also reimburse you for equity in the property if the claims are found to be valid.
Title Insurance and Refinancing

Mortgage rates rise and fall all the time. When they dip, refinance your loan and save money on your monthly payments might be a good idea. Even though this is not necessarily a purchase, a new title insurance policy is still necessary. That's because half of the purpose of title insurance is to protect the lender against risks and the lender can only properly do so with a new title policy.
How Long Does the Process Take?
We understand that people are eager to get inside their new homes, but it's important that due diligence is done at each step in the process. While several factors can affect how long the title search can take, a general rule of thumb to follow is "the older the house, the longer it takes." This is because the house has probably passed through multiple hands and more attention is needed to ensure the title is clean. You can generally set aside 10-14 days for a complete title search.
How are Title Companies Paid?
Title companies are paid through closing costs. Several factors can go into how much you are paying- like the property's price and the state in which it's located. The closing attorney and your agent can review an itemized list of expenses at closing if you have any questions.
Recent Reviews
Our goal at Heights Title in Hoover, AL is to provide each client exceptional service and professionalism to each transaction. We take pride in helping our clients get into their dream homes. But you don't have to take our word for it- check out what recent clients are saying about their experience with Heights Title!
"Heights Title is ALWAYS part of my A-team because they have a true servant's heart and will do everything possible to avoid surprises for my clients and deliver things in an accurate and timely manner. I know my clients are in GREAT hands when I use Heights Title for title needs and Daniel Odrezin for the closing attorney. Thank you guys for being AMAZING!!!"
— Rachel Mooney
Join The Heights Title Team!

Looking for a rewarding career in the title industry? Heights Title is always searching for top talent to join our team. If you have great attention to detail and a passion for helping people we would love to hear from you! Give us a call today at 205-352-2344 or contact us online.
This material is provided as a courtesy and for educational purposes only. Please consult your title professional for specific information regarding your situation.

Heights Title — Your Hoover, Alabama Title Company
Give us a call, send us an email or fill out the form below. We are waiting to hear from you, so reach out to us today!
3138 Cahaba Heights Rd 100B
Birmingham, AL 35243