Title Company in Homewood, AL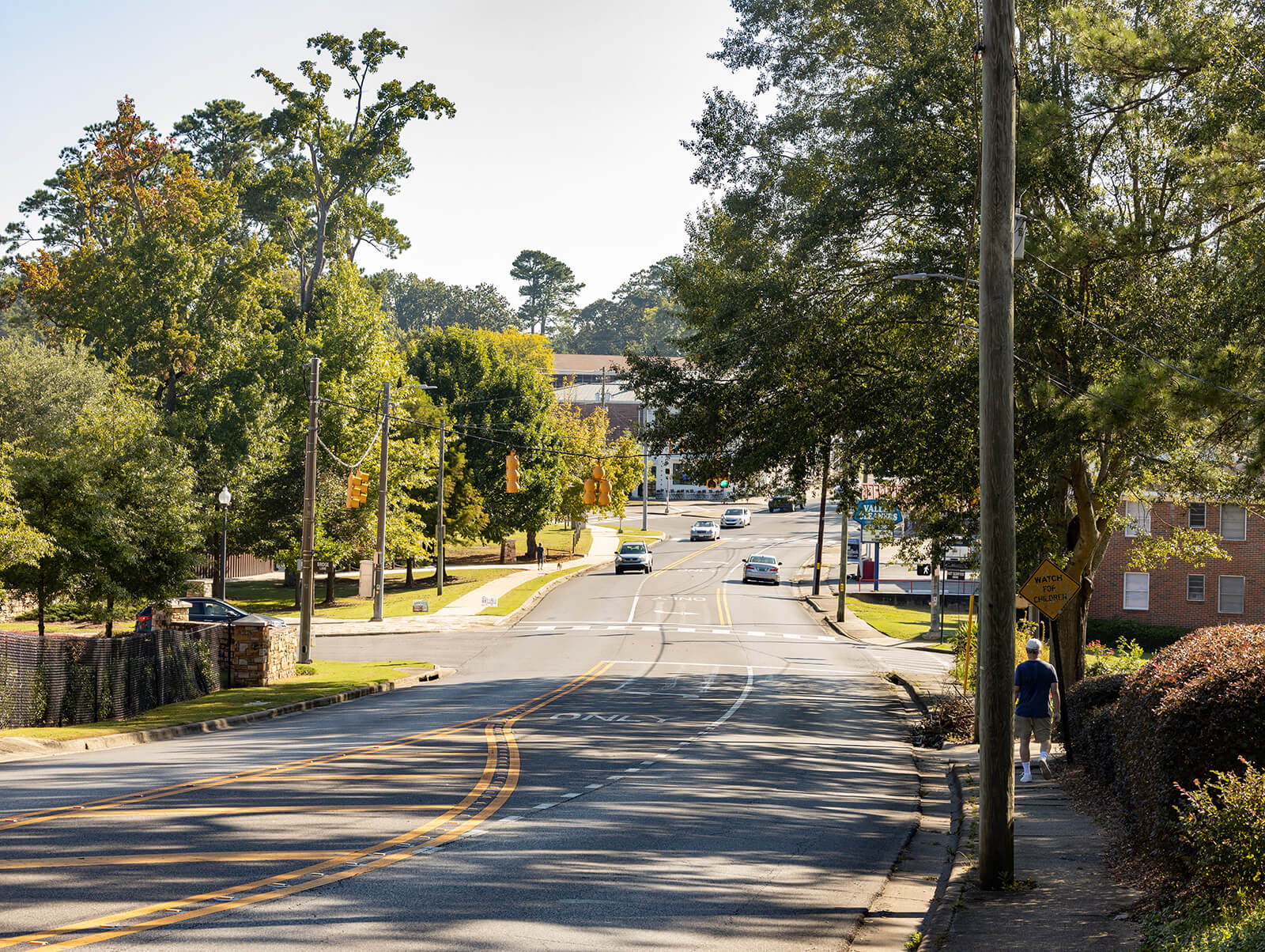 So, you've found a new house and you're ready to make the purchase. What comes next? 
Before you start renovating and picking out decor, though, you'll need to undergo the closing process and get your name on the title. 
That means you'll need a thorough investigation into the title of the home. And, if you come to Heights Title in Homewood, Alabama, you can expect a team of professionals behind you that'll protect your interests and ensure your claim on the property is secure. 
No matter if you're selling or buying – residential or commercial, Heights Title has the knowledge and expertise to set you up for success.
Choosing a Title Company in Homewood, AL
It's no secret that the real estate market and the closing process can be overwhelming. But, if you have the right set of professionals representing your interests, you'll find it doesn't have to be a hair-pulling occasion. 
First, you'll need to get a realtor you trust. Try to find a realtor with a strong local presence and a stronger local reputation. Local realtors will have a more intimate knowledge of local market conditions, which translates to more and better opportunities for you as a property buyer or purchaser. 
An agent is a good place to start because most real estate agents have contacts within the industry. They can point you to a well-regarded title company, home inspector, and a closing attorney. 
Of course, if you have personal friends or family who recently bought or sold their home, ask for their advice and collect recommendations.
Our Process At Heights Title
There's a lot to keep track of in the process of buying a home. With lots of moving parts, it's easy to lose track of who does what and why. 
The title company performs title investigations to ensure the property's legitimate owner. They're responsible for ensuring there aren't any outstanding issues with the legal status of the property before you commit to it. They also provide insurance in the event a mistake is made and problems percolate later. 
Beyond that, they handle escrow accounts as a third party for financial matters during the transaction, and they do final approvals of title transfers between the buyer and seller – known as closing. 
In some cases, a title company like Heights Title might suggest a property survey is in order. These are conducted to ensure accurate property boundaries, meaning you're actually getting the land you're paying for. 
Overall, the role of the title company is investigative and protective. At our title company in Homewood, AL, Heights Title,  we're here to ensure you and your family are protected from fraud of all kinds.
Our Promise
At Heights Title, we know that a home purchase will likely be your life's largest financial decision. You can trust our experienced team to treat your transaction accordingly. We've got years of experience and are committed to exceptional service. 
If you're refinancing, purchasing, or considering commercial real estate in the Homewood, AL area, we have the expertise to offer you the guidance you need.
Working With The Title Company as A Seller

So, you're selling your home in Homewood, AL. You're probably aware there's a lot to do, but if you stay focused and take our advice you can manage it more easily. You might start with taking on minor repairs around the house, deep cleaning, and packing things away. These small informal steps can make a big difference in your final selling price. 
As far as working with the title company is concerned, there's less to worry about as a seller than a buyer, but there are still important steps to take. 
Sellers are still expected to pay closing costs, which will likely be deducted from your home selling profits. These include: 
Real estate fees

Tax transfers

HOA dues

Home warranty fees

Termite bond fees

Any other fees designated as "seller paid" in the contract
Working With The Title Company as A Buyer
Naturally, buying a home is a huge investment. You'll need a proficient team working for you in this sensitive process. To that end, title companies essentially do three things for buyers: 
Determining and mitigating issues related to your assuming ownership 

Providing title insurance for both buying and selling parties 

Handling closing and finances in escrow 
What's unique about title insurance is that, unlike most insurance types, title insurance provides coverage for things that may have happened in the past rather than things that may happen in the future. If something in the property's history turns up and affects your claim on the property, title insurance can cover any legal fees and lost equity.
Is Title Insurance Necessary for Refinancing?
If you're looking into refinancing for better rates, you may be wondering if a new title policy purchase is in order. Despite not initiating a new purchase, you'll still need to acquire a new lending insurance policy. Since you're taking on a totally new loan, you'll need a new lender's policy for it. Remember, the owner's insurance remains in effect while the owner holds the property. The lender's insurance remains in effect until the lender no longer has a stake in the property. New lending terms mean a new policy.
How Long Does the Process Take?
Getting into a new home is exciting, but it's important to do due diligence every step of the way. In general, the older the house, the longer the title search will take since it has probably passed through multiple hands and requires more attention to ensure a clean title. An in-depth title search usually takes around 2 weeks.
How are Title Companies Paid?
Title companies are paid through closing costs. Several factors can go into how much you are paying — like the price of the property and the state it's located in. The closing attorney and your agent can review an itemized list of expenses at closing if you have any questions.
Heights Title Reviews
Heights Title aims to provide the same high standard of professionalism for all our clients. We're proud to give people the best experience they can get from a title company. Our recent client Rachel had this to say: 
"Heights Title is ALWAYS part of my A-team because they have a true servant's heart and will do everything possible to avoid surprises for my clients and deliver things in an accurate and timely manner. I know my clients are in GREAT hands when I use Heights Title for title needs and Daniel Odrezin for the closing attorney. Thank you guys for being AMAZING!!!"
— Rachel Mooney
Join The Heights Title Team!

Looking for a rewarding career in the title industry? Heights Title is always searching for top talent to join our team. If you have great attention to detail, and a passion for helping people we would love to hear from you! Give us a call today at 205-352-2344 or contact us online.
This material is provided as a courtesy and for educational purposes only. Please consult your title professional for specific information regarding your situation.

Heights Title — Your Homewood, Alabama Title Company
Give us a call, send us an email or fill out the form below. We are waiting to hear from you, so reach out to us today!
3138 Cahaba Heights Rd 100B
Birmingham, AL 35243