If you're a first-time home buyer, you may be caught off guard by how thorough the closing process actually is.
It's a bit of an open secret that buying a home can be a complicated affair. It takes a lot of hands to make it happen, and though regulations are there to keep you safe, they're also a challenge to navigate. Ultimately, it's worth the time and attention to get things right. 
Of course, no matter how diligent you are, if you're not a real estate expert, you'll need a lot of guidance from the professionals who are managing your transaction. One of those professionals (or team of professionals) is going to be your title company. A title company is responsible for conducting title searches – an investigative process that can save you from serious legal problems. At our title company in Birmingham, AL, Heights Title, we've built our reputation on quality work and our services keep you legally and financially protected in your transaction.  
Title Company in Birmingham, AL
If you're looking to buy, sell, refinance, or even purchase commercial real estate, Heights Title is the title company that's here to help. Let us be your Birmingham, Alabama title company.
How to Choose a Title Company in Alabama

The home-buying process isn't simple, but a competent team of professionals can go a long way to simplifying it for you. Take the first step in Birmingham, AL by finding a quality realtor who can put you on track to assembling the rest of your team. A good local realtor will know the area and have important contacts – they'll likely be able to recommend a title company, home inspector, and closing attorney. Realtors and real estate agents don't just know the local housing market, they know the local real estate industry as a whole. Use their connections to your advantage.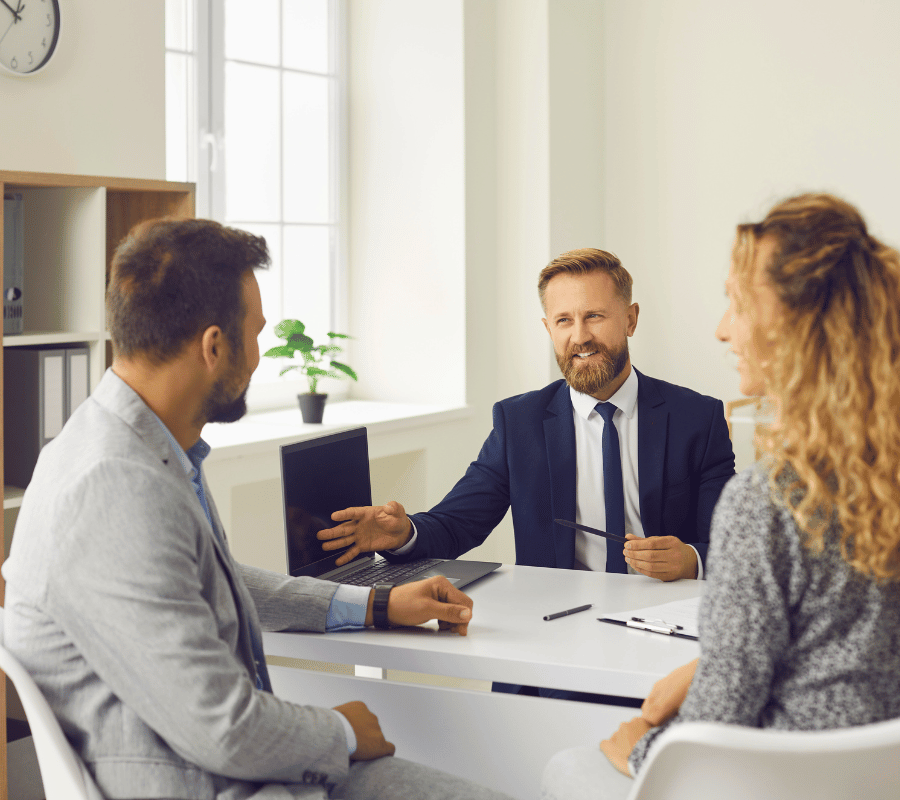 Our Process At Heights Title
With so many moving parts in the real estate market, it's easy to get confused over who does what job and why. To clarify, title companies like Heights Title in Birmingham Alabama perform title searches, provide title insurance policies, and handle transaction funds in escrow accounts.  
We undertake a title search by carefully scrutinizing government records of property ownership. The point here is to ensure everything is legitimate and there aren't any nasty surprises lurking in the property's past. Such nasty surprises might include: 
Unpaid liens 

Easement issues 

Any limitations on future development

Contested property ownership claims
If any of these issues are hiding in the documentation, it's crucial for you to know about them before you take ownership. 
We'll also arrange for a survey of the property. The survey will ensure the boundaries and condition of your property really are as they're presented. You don't want to be cheated out of the margins of your property. 
After the title search and survey, you'll be issued title insurance as a mortgage borrower. This policy will ensure that if something was neglected concerning the legal status of your property, you'll be protected financially and legally from the repercussions. We also issue title insurance to the lender, which will protect their stake in the property for the loan repayment period.
Our Responsibility & Promise to You
For most people, buying a home is the largest financial move they make in their lifetime. Selling a home is probably runner-up. In any case, undertaking a property transaction is a huge decision. Heights Title understands and we're here to help you through it. Whether you're buying, selling, refinancing, or looking for commercial property, Heights Title in Birmingham, AL has the guidance and expertise you'll need.
How Title Companies are Involved in Selling Your Home
If you're looking to sell your home in the Birmingham, Alabama area, we can make selling manageable. But before you get invested in the transaction, let's audit what you can do to prepare your home for sale. 
First, check your property for any forgotten or long put-off repairs. Small, inexpensive repairs can make a huge difference when it comes to the value impression of your house. Then, tidy up around the house and collect your belongings. You want to give as neat a showing as possible. Finally, consider doing a deep cleaning of the house for the same reason. Really get in those nooks and crannies. 
Once your property has been on the market and secured a buyer, they'll instigate contact with the title company. As the seller, you'll have fewer responsibilities in the transaction than the buyer, but there are expenses you need to be aware of. 
While your closing costs will likely be reduced from the home sale proceeds, it's still a good idea to anticipate them financially. These costs include: 
Real Estate Fees

Tax Transfers

Home Warranty Fees

Termite Bond Fees

General "Seller Paid" Fees (as designated)

HOA Dues 
This is hardly an exhaustive list. Consult your closing agent for a full breakdown.
Our Real Estate Title Services
We offer title services for commercial real estate and residential properties. We also assist in refinances. We will perform a preliminary search, a 30-year search, and more. We make it easy to order your title online. Learn more about buying, selling, and refinancing with Heights Title. 
How Title Companies Are Involved in Buying A Home
So, you've found your home in Birmingham, Alabama, and are ready to move ahead with the home-buying process. Here's what we'll do to help we'll: 
Determine and address any issues that may prevent you from taking ownership

Provide title insurance policies for you and your lender, and 

Handle closing, along with closing

escrow accounts

. 
We're looking forward to serving you in the Birmingham, Alabama area. We'll take care of the details to get you into your new home.
Title Insurance and Refinancing
Maybe you're neither buying nor selling your home in the Birmingham, Alabama area. If you're instead looking to refinance, you may have a separate question. 
Q: If I'm refinancing, do I need a new title insurance policy? 
A: Well, yes and no. 
The title insurance policy for you as the homeowner will serve until you no longer own the home, so you won't need a new policy for yourself. But, the lender's policy only persists as long as they have their particular stake in the home. You'll need another lender's policy if you refinance with new terms or another institution.
How Long Does the Process Take?
It's only natural you'd want to get in your home as soon as possible, but it's important to do your due diligence at every stage of the home-buying process. For the title search, the age of the house will be the biggest decider in how long the search takes. A longer ownership history means more records to investigate. Generally speaking, the entire title search shouldn't take longer than a couple of weeks.
Reviews
At Heights Title, we work hard to provide our clients in Birmingham, Alabama, and elsewhere with our best service. We're proud of our performance and we're proud to show off our client reviews.
"Heights Title is ALWAYS part of my A-team because they have a true servant's heart and will do everything possible to avoid surprises for my clients and deliver things in an accurate and timely manner. I know my clients are in GREAT hands when I use Heights Title for title needs and Daniel Odrezin for the closing attorney. Thank you guys for being AMAZING!!!"
— Rachel Mooney
Join The Heights Title Team!

Looking for a rewarding career in the title industry? Heights Title is always searching for top talent to join our team. If you have great attention to detail, and a passion for helping people we would love to hear from you! Give us a call today at 205-352-2344 or contact us online.
Heights Title in Birmingham, AL
Give us a call, send us an email, or fill out the form below. We are waiting to hear from you, so reach out to us today!
This material is provided as a courtesy and for educational purposes only. Please consult your title professional for specific information regarding your situation.

3138 Cahaba Heights Rd 100B
Birmingham, AL 35243